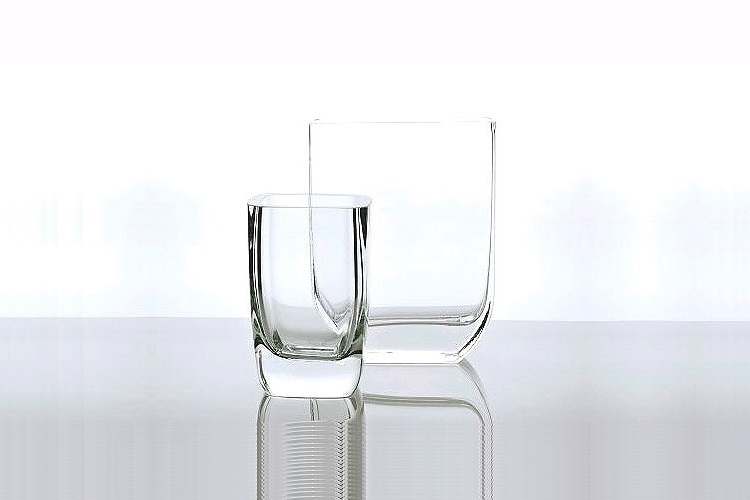 Luna Glass Vase
E23-215. Luna Vase. Handmade, H 16 cm (H 6.3")
E23-200. Luna Vase. Handmade, H 22 cm (H 9")

This square-shaped vase is handmade. Its crystal beauty combined with solid rims make special light effects. It can be used for flower arrangements or to place it simply on the shelf. Place it alone or together with another vases.
Handmade item.