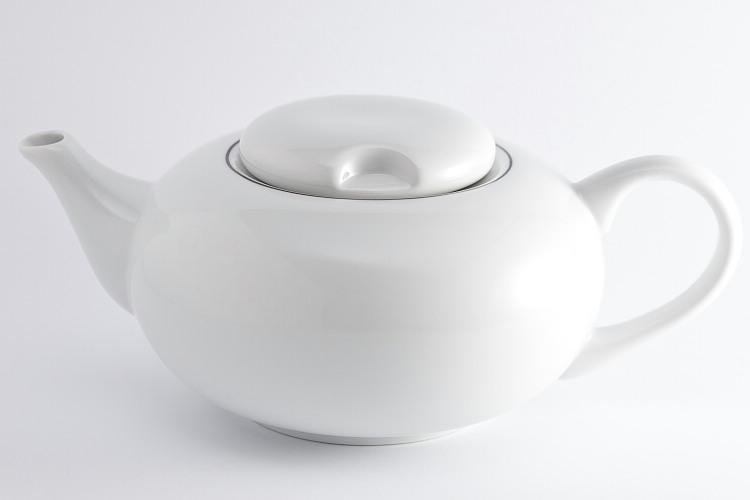 Nora Teapot
12 116. Teapot 1,2 l (42 oz)

Nora is a fantastic, simple and light design. This white porcelain is durable and beautiful. Its black line decoration makes the items light and little extra ordinary. It is used by everyone who likes simple beauty. The Nora Line includes dinner plates, coffee and tea cups, mugs, bowls and teapots.

Dishwasher safe. Microwave safe.